Take the Ferry to Midtown or Lower Manhattan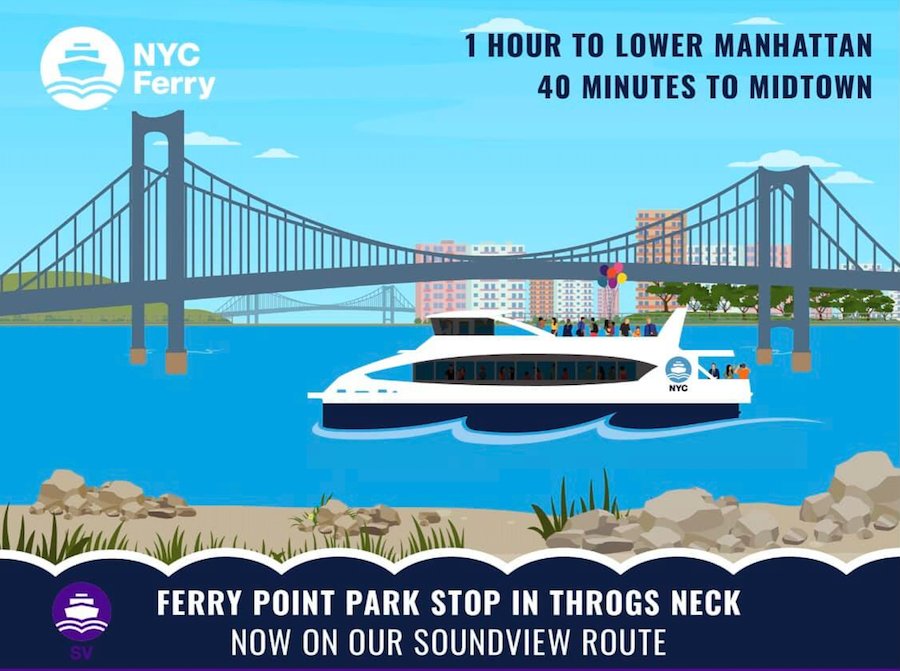 Are you one of the hundreds of passengers riding the NYC Ferry's Soundview Route from Clason Point? If not, you should be! But don't take our word for it, Tonya D. said,
The best way to travel to work🛳 💯🙌🏽 Just love ❤ it
Starting April 4, 2022 their Spring Schedule departs as early as 5:15am on weekdays, and 6:37am on weekends. The latest arrivals are at 9pm on weekdays, and 10:22pm on weekends.
There is free parking at Ferry Point Park, the ride is temperature controlled, and you can purchase onboard refreshments.
Oh, and did we mention it's only $2.75?