Important Payment Changes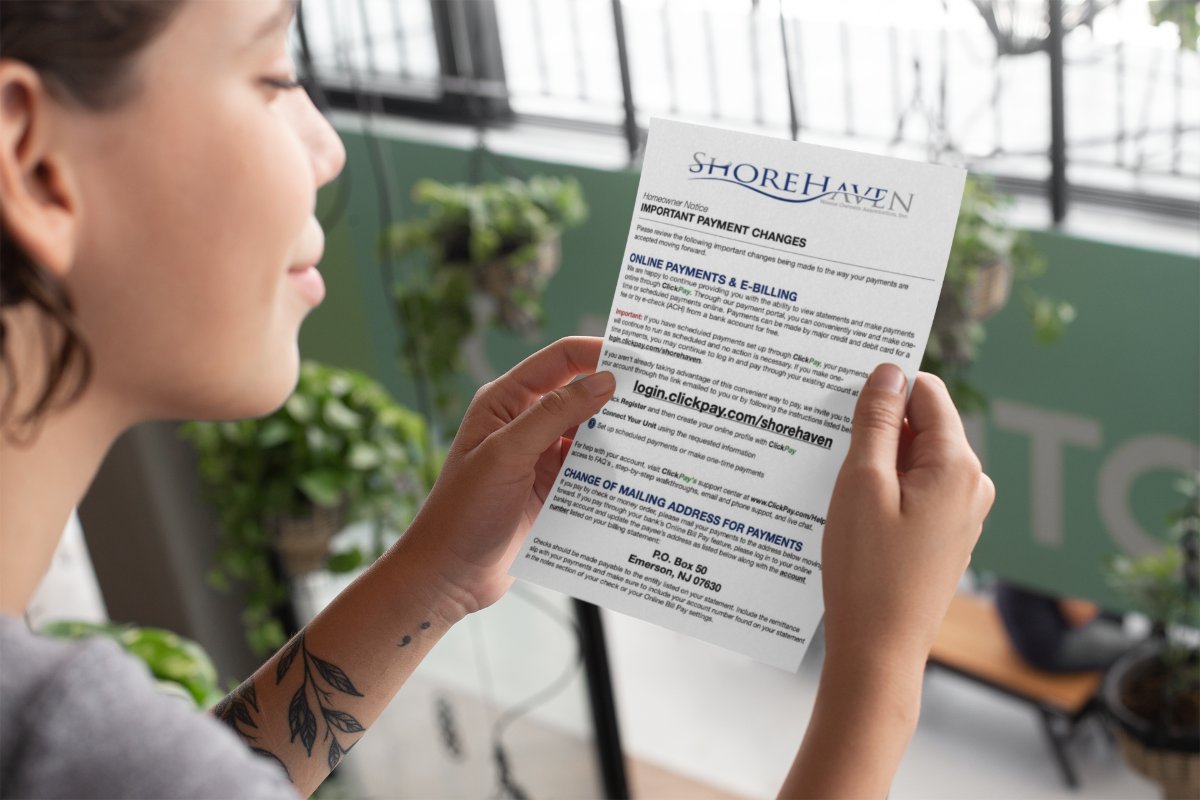 Homeowner Notice: Please review the following important changes being made to the way your payments are accepted moving forward. [print]
ONLINE PAYMENTS & E-BILLING
We are happy to continue providing you with the ability to view statements and make payments online through ClickPay. Through our payment portal, you can conveniently view and make one- time or scheduled payments online. Payments can be made by major credit and debit card for a fee or by e-check (ACH) from a bank account for free.
Important: If you have scheduled payments set up through ClickPay, your payments will continue to run as scheduled and no action is necessary. If you make one-
time payments, you may continue to log in and pay through your existing account at login.clickpay.com/shorehaven.
If you aren't already taking advantage of this convenient way to pay, we invite you to activate your account through the link emailed to you or by following the instructions listed below.
Click Register and then create your online profile with ClickPay
Connect Your Unit using the requested information
Set up scheduled payments or make a one-time payment
For help with your account, visit ClickPay's support center at www.ClickPay.com/Help for access to FAQ's, step-by-step walkthroughs, email and phone support, and live chat.
CHANGE OF MAILING ADDRESS FOR PAYMENTS
If you pay by check or money order, please mail your payments to the address below moving forward. If you pay through your bank's Online Bill Pay feature, please log in to your online banking account and update the payee's address as listed below along with the account number listed on your billing statement:
P.O. Box 50
Emerson, NJ 07630
Checks should be made payable to the entity listed on your statement. Include the remittance slip with your payments and make sure to include your account number found on your statement in the notes section of your check or your Online Bill Pay settings.