Bronx Community Board 9: April 2022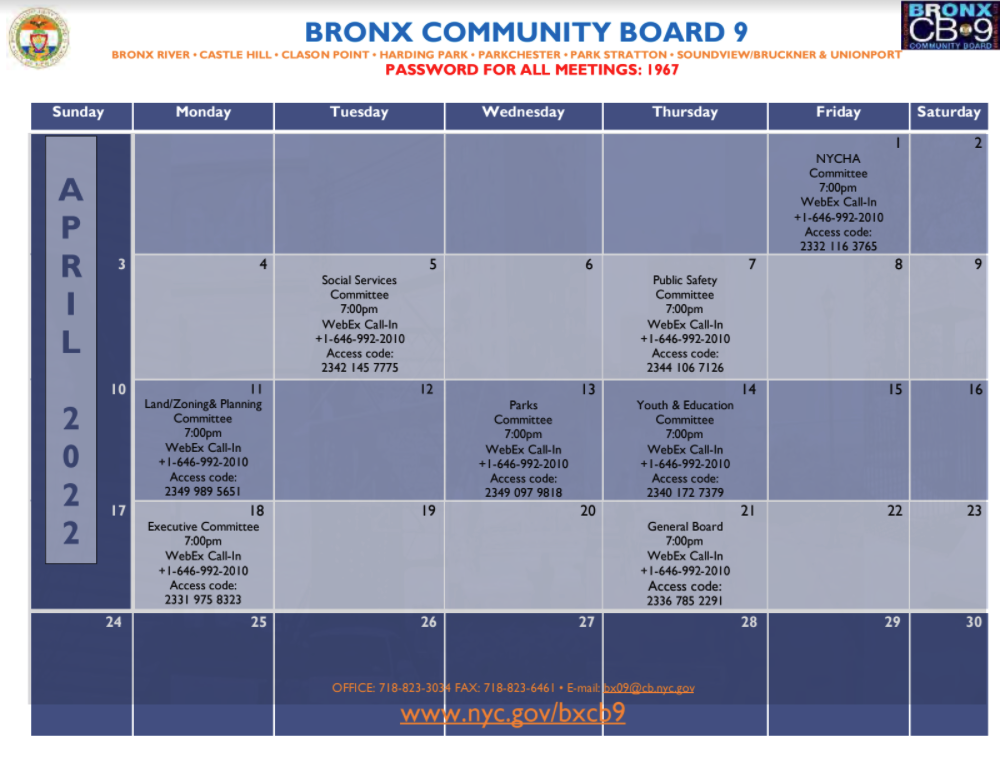 The following groups are meeting throughout April 2022. Check our calendar here, and access a print version here.
NYCHA Committee
Social Services Committee
Public Safety Committee
Land, Zoning & Planning Committee
Parks & Recreation Committee
Youth & Education Committee
Executive & Operations Committee
General Board
Bronx Community Board 9 serves the communities of Bronx River, Castle Hill, Clason Point, Harding Park, Parkchester, Park Stratton, Soundview / Bruckner, & Unionport. Our boarders include Bronx River Avenue to Commerce Avenue and from East Tremont to the Bronx River.